Férias
Rosen Centre's Christmas Holiday Buffet
Com Mimosas ilimitadas e Champagne
Wednesday, Dezembro 25, 2013 | 11:00em -5:00pm
$39.95 por pessoa
Children ages 4-12 $16.95 | Crianças menores 4 são livres
Plus sales tax and gratuity
Reservations strongly recommended, chamar 407-996-8551 ou
Valet Parking gratuito
---
Rosen Centre Holiday Eventos

Parceria com Canine Companions for Independence (CCI),
Pare pela árvore de Natal de 10 metros, decorado com arcos cãozinho e cópias da pata do filhote de cachorro, em parceria com Canine Companions for Independence (CCI). Exibida com orgulho pelo Grand Staircase.
Sunday Afternoons

, Dezembro 8 & 15, 2 – 4pm


Christmas stories will be read each week by celebrity guests to benefit CCI

.
08 de dezembro ~ Retro Rad Food Network Star Finalist, Emily Ellyn, will be telling stories and Decorating Super Cute Cookies
December 15th ~ Fred Schneider of the B-52s will do a special reading of "Sassafrass Jones and the Search for a Forever Home," e book will also be available for purchase, with proceeds to benet CCI.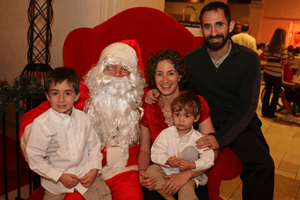 Sexta-feira,

December 6th and 13th

(4:00

PM-10

:00PM)
Sábado, 7 de dezembro e 14 (4:00

PM-10

:00PM)
Sunday's December 8th and 15th

(11:00am-4:00PM)
Ice Skating Rink
Take an afternoon or evening skate on the synthetic rink located on the outdoor patio. Com personagens interativos, pintura de rosto, arte balão, Photo Booth, DJ e muito mais, há muito o que aproveitar. (Poderão implicar custos adicionais)
$16.00 Por adulto, incluindo patins (10 e se)
$10.00 Per Child (6-9 anos)
Sábado & Domingo, Dezembro 14 & 15 (11:30em – 1:30pm)

Lunch with Santa
Guests are invited to enjoy a bountiful lunch buffet with Santa and decorate cake pops at Café Gauguin, ao som de cantores de férias. *Visita do Papai, cake pop decorating and activity are included in the purchase of each lunch buffet.
Sexta-feira & Sábado, Dezembro 6, 7, 13 & 14, 5 – 8:00

PM Sunday

, Dezembro 8 & 15, 4 – 8:00

PM Dinner with Santa
Passe a noite escrevendo uma carta e jantar com o próprio Papai Noel no Café Gauguin. *Visit from Santa and activity are included in the purchase of each dinner buffet. $9.95++ (4-12anos. velho)
Wednesday

, Dezembro 25 (11:00AM – 5:00PM)


Christmas Day Buffet
With everything from baked ham, tender turkey and fresh seafood to everyone's favorite holiday desserts, Rosen Centre's Holiday Buffet gives you the chance to experience the most wonderful time of the year surrounded by those you love.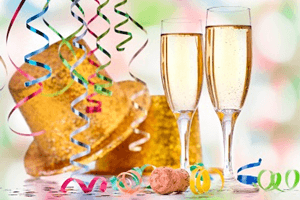 Terça-feira, 31 de dezembro
Rosen Centre in Orlando Invites New Year's Eve Revelers to

"

Relax

,

Renew and Ring In 2014

″
The hotel's "Relax, Renew and Ring In 2014″ package promises an unforgettable New Year's Eve getaway with extra touches from four-course gourmet dining and extensive breakfast buffets to relaxing spa treatments and poolside lounging in the Florida sun to champagne toasts and traditional New Year's Eve celebratory fun!
Pacote é $359 para a noite de dezembro. 31, 2013, não incluindo taxas e gratificações aplicáveis, com base na disponibilidade, e inclui:
Um jantar de quatro pratos gourmet para dois (2) no restaurante Everglades aclamado incluindo uma garrafa de vinho ou champanhe (um por casal ou dois copos por pessoa)
Pequeno-almoço buffet para duas pessoas (2) at Café Gauguin
Dois (2) 50-massagens suecas minutos no spa no Rosen Centre (deve ser utilizado em Dez. 31, 2013 ou Janeiro. 1, 2014)
Cobertura do Número de festividades Praça viver em múltiplas telas em Stir Bar Lobby, bem como lembrancinhas e brinde de champanhe à meia-noite
Estacionamento com manobrista de cortesia
O uso gratuito do novo state-of-the-art ginásio
---
On Sale for the Holidays

–

Room Special for a Limited Time

.
---
Visitar

RosenHotels.com/Holidays
for more information on other holiday property events

.