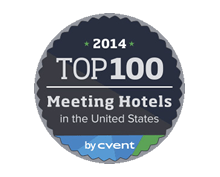 Come hungry. Leave Thankful.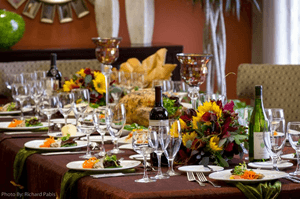 Com Mimosas cortesia & Champanhe
Quinta-feira, Novembro 26, 2015 | 11:00sou - 7:00pm

This year start a new tradition and indulge in a tantalizing Thanksgiving Day buffet at Rosen Centre. Enjoy complimentary champagne and mimosas. Valet parking is included.

Preço: $43.95 busca por palavra-chave
Crianças com idades entre 4-12: $16.95
Crianças menores 4 são livres
Mais imposto sobre vendas e gratuidade


Call 407.996.8551 para reservas (strongly recommended)
Thanksgiving Menu
Sopas
---
Harvest Vegetable with Saffron
Saladas Mercado
---
Alcachofra marinado com limão & Basil Salada
Roasted Bean with Onion & Dill
Pecan frango com Cranberry
Roasted Fingerling salada de batata com cebola doce
Inglês Cucumber & Heirloom Tomatoes with Extra Virgin Olive Oil & Chiffonade Basil
Antipasto de exibição
---
Variedade de fresco grelhado Red & Pimentas amarelas, Cogumelos Portobello, Azeitonas Kalamata, Bife Tomatoes,

Buffalo

Mozzarella, Alcachofra & Espargos
Recém Marinado Calamari & Mexilhões
Presunto, Salami, Capicola & Mortadella
Italianos variados defumados Queijos
Queijo & Frutas frescas Displays
---
Internacional & Queijo de exibição doméstica
Frutas Frescas & Berries Espetacular
Omelete & Estação Waffle
---
Bélgica Waffle com Flavored Butters & Lemon Ricotta Pancakes with Warm Maple Syrup
Omeletes Made-to-Order
Ovos Benedict
Country Sausage and Applewood Smoked Bacon
Chef's Pasta & Paella Station
---
Gemelli Pasta with Sweet Sausage

,

Plum Tomato

& Broccolini
Arroz de Açafrão com Chorizo ​​Espanhol, Frango & Fresh Seafoods
Carving Station
---
Herb Crusted Pork Loin with Apricots & Figos
Estação Seafood
---
Grilled Tuna with Roasted Sesame Seeds & Ponzu Sauce
Temperada Ferver camarão com limão, Coquetel & Cajun Remoulade
Smoked Salmon with Classical Garnishes & Pães frescos
Specialty Selections
---
98Forty's Mango Crab Martini with Cayman Aioli
Banshoo's California Rolls & Rolls atum
Harry's Ropa Vieja with Black Beans & Rice
Holiday Favorites
---
Roasted Tom Turquia
Giblet Gravy & Cranberry Relish
Harry's Mahi Mahi Wrapped in Banana Leaves Drizzled with Coconut Curry
Vestir tradicional Cornbread
Braised Short Ribs with Cipollini Onions
Pecan vitrificadas doce Inhame
Batata Yukon Gold Purê
Roasted Brussel Sprouts & Baby Carrots
Doces indulgências
---
Assorted da manhã dinamarquês, Croissants & Muffins
Pastelaria francesa & Petit Fours
Banana Foster with Rum Carmel over Vanilla Ice Cream
Suíços doces Shots
Chocolate Fondue Fountain com Fresh Strawberries & Abacaxi de Ouro
Chocolate canela Pudim de pão com Spiced Rum
Mocha Torte, A Apple Torte, Lemon Torte & Torta de chocolate
Cinnamon Holiday Cheese Cake
Pineapple Upside Bolo de Down
Key Lime Pie
Torta de abóbora tradicional
Mince Pie
Pecan Pie
Um computador de mesa ou laptop é necessário para visualizar o conteúdo desta página!
Rosen Centre Hotel
9840 International Dr,
Orlando, FL 32819