Tony-winning musical Hamilton is coming to Orlando this fall.
Sing along with the 10-dollar founding father at the Dr. Phillips Center for the Performing Arts. The show runs from October 26 to November 20, 2022. Matinee and evening shows are available, with exact showtimes varying by day. Tickets start at $49.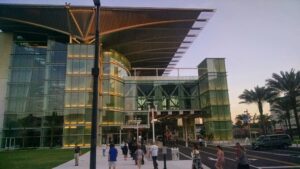 The last time Hamilton came into town in 2019, it quickly sold out. So, if you want to be in the room where it happens, get your tickets soon.
Hamilton: An All-American Musical
Hamilton tells the story of Alexander Hamilton, the United States' first secretary of the treasury.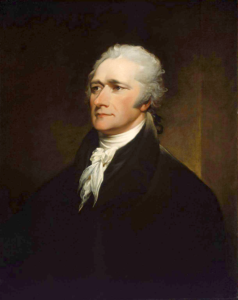 The show follows him from his childhood in St. Kitts and Nevis to his death after losing a duel against Vice President Aaron Burr. Along the way, he works with other Founding Fathers like George Washington and Thomas Jefferson and raises a family with his wife, Eliza.
The story is told almost entirely in song and features a distinctive blend of hip-hop, pop, and show tunes.
Composer Lin-Manuel Miranda came up with the idea for the show in 2009 after reading a biography written by Ron Chernow. At the time, Miranda was on a break from playing the lead in In the Heights, which he also created. He wrote Hamilton's music over the course of six years, starting with the songs "Alexander Hamilton" and "My Shot." He hired Chernow as a historical consultant.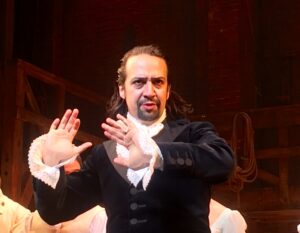 The show premiered on Broadway in August 2015, with Lin-Manuel Miranda again taking the starring role.
An Overnight Success
The Broadway production of Hamilton sold $30 million worth of tickets before opening night.
When the show finally debuted, it sold out for months on end. In spring 2016, it won the Pulitzer Prize for drama. That June, the show swept the Tony Awards, winning Best Musical and 10 other awards. Only the original run of The Producers has won more Tonys.
Between the Broadway show, touring productions, a West End run, and a recorded version of the show on Disney+, Hamilton has made over $1 billion.
The musical has even influenced government decision-making. A few months before Hamilton premiered on Broadway, the Department of the Treasury announced plans to take him off the $10 bill. In 2016, they changed their plans, partly because of pressure from Hamilfans.
Raise a Glass to Freedom at Rosen Centre
When the Hamilton cast takes their final bows and the curtain drops, what comes next?
Head back to your luxurious guestroom at Rosen Centre. Our International Drive hotel is a short drive from the Dr. Phillips Center and other Orlando attractions. If you want to keep the story of tonight going, visit one of our restaurants for a bite or head to Pointe Orlando for more fun.