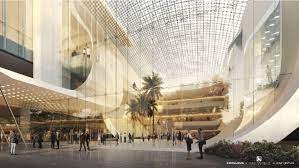 Every month, the Orange County Convention Center (OCCC) hosts some of the top events in Orlando. Here are a few of the exciting events taking place at the OCCC in January 2023.
OCCC January 2023 Event Lineup
Visit the world's largest and longest-running board sports and beach lifestyle trade show. Surf Expo takes place from Sunday, January 1, to Monday, January 9, 2023.
A room block is available at Rosen Centre for the event.
The ASI Show is the largest promotional products trade show on the East Coast. It invites sales and marketing professionals to Orlando from Wednesday, January 4, to Friday, January 6, 2023.
Rosen Centre has a room block for ASI Show attendees.
The 68th Annual FUN Convention unites coin and medal collectors with hundreds of dealers. The free event features exhibitions and auctions. It takes place from January 2, to January 9, 2023.
A FUN room block is available at Rosen Centre.
Miss Earth USA is returning to Orlando in 2023. The pageant empowers women who are dedicated to their communities and recognizes their beauty inside and out. Miss Earth USA 2023 will run from Wednesday, January 4 to Sunday, January 8, 2023.
There is a Rosen Centre room block for Miss Earth USA.
If wedding bells are in your future and you need help planning, the Florida Wedding Expo is the event for you. Connect with wedding industry professionals on January 7 and 8, 2023.
Come celebrate the 40th anniversary of the leading veterinary education conference. The OCCC hosts VMX 2023 from January 10, to January 15, 2023.
A room block for VMX attendees is available at Rosen Centre.
Every year, aspiring stage professionals compete in the Florida State Junior Thespian Festival. In 2023, the festival will take place at the OCCC from January 10 to January 19.
The PGA Merchandise Show is the go-to event for golf business professionals. Attendees will gain insights into the future of the game and up-and-coming products. The 2023 PGA Merchandise Show will be held from January 18, to January 30, 2023.
A room block is available at Rosen Centre.
Make Rosen Centre Your OCCC Event Home Base
After attending an event at OCCC, get a restful night of sleep at Rosen Centre on International Drive.
Our luxury hotel offers clean and comfortable rooms at affordable rates. Rosen Centre is a short walk from the Orange County Convention Center. We are also close to Orlando's most popular bars, restaurants, and attractions.