Basketball. Movies. Music. Car insurance ads. Shaquille O'Neal has done a bit of everything.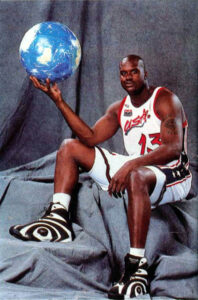 When he launched Shaq's Big Chicken in 2018, he added chicken mogul to his already impressive resume. He opened one restaurant in Nevada and documented the experience in a web series. The sandwiches were such a slam dunk that he's now branching out across the country.
Later this year, NBA fans and foodies will flock to Shaq's Big Chicken's first Orlando location.
O'Neal launched his career playing for the Orlando Magic in 1992. He was just what the Magic needed, leading the once-struggling team to the NBA finals in 1995. So, Shaq's Big Chicken is a natural fit for the city.
Here's what to expect when the new Orlando restaurant opens.
Shaq's Big Chicken: A Healthy Helping of Nostalgia
When creating the Shaq's Big Chicken menu, O'Neal drew inspiration from his favorite childhood foods.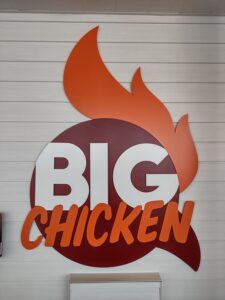 Shaq's Big Chicken uses cage-, hormone-, and antibiotic-free chicken in its main courses. The restaurant's signature sandwich, the Shaq Attack, is a spice fiend's dream. It features a fried chicken patty topped with pepper jack cheese, jalapeño slaw, and chipotle barbecue sauce. The Big Aristotle tops its chicken with Muenster cheese, crispy onions, and smoky barbecue sauce.
And then there's the Big & Sloppy, loaded up with macaroni and cheese.
You can also order Lucille's Mac N' Cheese as a side. It is topped with a Cheez-It crust, just like Shaq's mother, Lucille O'Neal, makes it. Other sides include cheese fries with bacon and barbecue sauce, slaw, and sweet potato waffle fries.
When it's time to satisfy your sweet tooth, Shaq's Big Chicken serves huge cookies, ice cream sandwiches, and creamy milkshakes.
Where to Find Shaq's Big Chicken
When Shaq's Big Chicken opens later this year, it will be located at 250 E. Michigan Street. That's in Orlando's up-and-coming SoDo (South of Downtown) neighborhood.
There are plenty of ways to keep your SoDo adventure going after your meal.
The 90-acre Cypress Grove Park features a playground, walking trail, a volleyball court, and soccer field. And if Shaq's Big Chicken has you feeling inspired, there's also a basketball court on-site. You could also catch a show at the Timucua Arts Foundation, browse the bins at East West Records, or grab a drink at Rockpit Brewing or Vanbarry's Public House.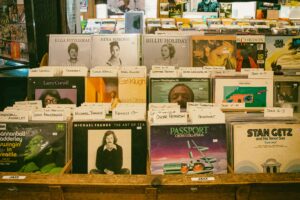 Rosen Centre: Your Vacation Roost
When it comes to Orlando hotels, Rosen Centre is at the top of the pecking order.
After you're done trying Shaq's Big Chicken and exploring SoDo, serene and spacious accommodates await you there. Rosen Centre's location on International Drive, close to major highways, makes it easy to visit SoDo and Orlando's other neighborhoods and attractions.