** Our Mother's Day event is closed. Please refer to the menu below to sample our great holiday dishes. If you would like to receive special offers about our upcoming holiday events, please visit http://eepurl.com/JzRmn to register.
There might not be a gift good enough for mom.
But our brunch comes close.
Sunday, May 12th | 11 A.M. – 7 P.M.
---
$50.95* Adult (With Advanced Pre-Paid Reservations)
$19.95* Children (4-12) (With Advanced Pre-Paid Reservations)
Children 3 and Under Eat Free.
Give Mom the gift of relaxation this Mother's Day. With dozens of decadent dishes, fresh seafood and sushi, omelet, waffle, and carving stations, plus complimentary champagne, mimosas, and free valet parking, Rosen Centre® makes celebrating Mom easy and delicious.
*Plus service charge and sales tax. Not valid with any other offers or discounts.
For reservations and more information, please call (407) 996-3969
Soups
---
Leek & Potato, Bouillabaisse Saffron Seafood Stew
Market Salads
---
Marinated Artichoke with Roasted Tomatoes
Curried Shrimp & Caramelized Pineapple
Chickpea & Lima Bean with Heirloom Tomatoes
Bow Tie Salad with Roasted Peppers
English Cucumber with Tomato & Red Onions
Cheese & Fresh Fruits
---
International & Domestic Cheese Display
Fresh Seasonal Fruits & Berries Spectacular

Antipasto Display

---

Featuring an Assortment of Freshly Grilled Red & Yellow Peppers, Portobello Mushrooms, Kalamata Olives, Beefsteak Tomatoes, Fresh Burrata, Buffalo Mozzarella, Artichoke & Asparagus along with Prosciutto, Salami, Capicola, Mortadella, Assorted Italian Smoked Cheeses
Freshly Marinated Calamari, Clams & Mussels

Seafood Station

---

Jonah Crab Claws, Spiced Shrimp Boil with Lemon, Cocktail & Cajun Remoulade
Grilled Fresh Tuna with Roasted Tomato & Kalamata Olives
Smoked Salmon

Banshoo

---

Chef Yoshi's California Rolls & Spicy Tuna Rolls

98Forty

---

Chef Tello's Tapas Chicken Slider
Grilled Pineapple, Roma Tomato, Arugula with Aioli

Pasta Bar

---

Five Cheese & Pear Purse with Parmesan Cream
Steamed Mussels & Clams with Fresh Tomatoes, Garlic & White Wine

Entrees

---

Beef Tenderloin Tips with Peppercorn Cream Sauce
Pan Seared Chicken with Lemon & Garlic
Steamed Mahi Mahi wrapped in Banana Leaf with Curry Cream
Roasted Golden & Red Beets with Baby Carrots
Mashed Potatoes

Carving Station

---

Herb Crusted Roasted Prime Rib of Beef
Natural AuJus
Roasted Pork Pernil
Sofrito

Omelet and Waffle Station

---

Belgian Waffles with Flavored Butters & Omelets Made-to-Order
Strawberry Buttermilk Pancakes Served with Country Sausage or Applewood Smoked Bacon
Eggs Benedict

Sweet Indulgence

---

Assorted Breakfast Danish, Croissants, Muffins & Freshly Baked Bagels
Peach & Raspberry Compote over Vanilla Ice Cream
Swiss Sweet Shots
Chocolate Fondue with Strawberries & Pineapple
Mini Fruit Tarts & Petit Fours
Chocolate Truffles
Blueberry Lavender Pot de Crème
Lemon Curd Tarts
Strawberry Mint Shortcake
Limoncello Torte
Chocolate Raspberry Flourless Cake
Pina Colada Cheesecake
Tiramisu
Pineapple Carrot Cake
Guava Cheese Empanadas
Coconut Cream Pie
Mocha Torte
Chocolate Rum Chata Torte Black Forest Cake
Chocolate Raspberry Torte
Pineapple Upside Down Cake
Key Lime Pie
Mother's Day Stay Special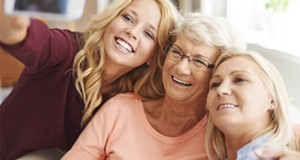 Surprise Mom with a luxurious getaway at Rosen Centre.
Arrive in style with complimentary valet parking, then enjoy a delicious meal with 25% off select dining. In the morning you'll start your day right with a complimentary buffet for two. Get pampered at The Spa with a 25% discount, work up a sweat with complimentary access to the fitness center, and enjoy I-Drive attractions just outside your doorstep.
Package Includes:
Deluxe accommodation
Buffet breakfast at Café Gauguin for two (does not include Mother's Day Brunch)
25% discount on select dining
25% discount at The Spa* at Rosen Centre
Complimentary W-Fi in guestrooms and public areas at the hotel
Complimentary access to the fitness center
Complimentary Valet parking
No resort fees