Value Dates and Specials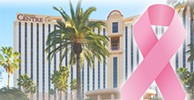 Sleepover for the CauseBook Now
Package Includes:
Deluxe accommodations
Two-for-one golf special
15% discount food and beverage – Eclectic dining choices at Rosen Centre echo regional flair and flavors. With everything from the freshest sushi and seafood to prime steaks, there's something to satisfy every appetite.
Complimentary self-parking
Please call in to make your reservations: (800) 204-7234
A desktop or laptop Computer is required to view content on this page!