It's no secret that other well-renowned theme parks have become choice destinations for a hauntingly good time. But SeaWorld has some takeover tricks which it'll unveil during the return of its third annual Howl-O-Scream.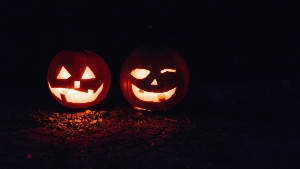 Not only is the park hosting a nightly event terrifying enough for adults, but it's also offering a less scary alternative for children during the day called Spooktacular.
With options for the whole family and prices you can't beat, SeaWorld is creeping up to take its place as one of the best Halloween events in town, even being named so by USA Today's "10 Best" in 2022.
Howl-O-Scream
Florida locals are no stranger to Howl-O-Scream. It started at Busch Gardens Tampa Bay over 20 years ago. However, for the last three years, SeaWorld Orlando has adopted the event and made it its own horrifying experience.
Unlike its Universal counterpart Halloween Horror Nights, SeaWorld doesn't rely on pre-existing concepts and popular intellectual properties. Instead, they conceive their own original ideas for each scare zone and haunted house.
This allows them to come up with completely new characters like "Scratch", a siren who wreaked havoc on guests during Howl-O-Scream 2022. 
Though the details for Howl-O-Scream 2023 have yet to be shared, last year offered five haunted houses and seven scare zones. We suspect this year won't be any different. Guests also got to enjoy exhilarating live entertainment, including "Lurking in the Depths – An Adventurer's Tale," a story that follows a siren hunter who braves an exploration into the unknown.
Guests loved these shows, so there's no doubt that live entertainment will be returning for 2023.
Howl-O-Scream will take place on select nights starting at 7 p.m. from September 8 to October 31, 2023. It is a separately ticketed affair.
Guests are not allowed to wear costumes to the after-hours event but are encouraged to do so during Spooktacular, the kid-friendly party happening when the park is open.
Spooktacular
SeaWorld made sure to keep our kids in mind with an exciting trick-or-treat extravaganza.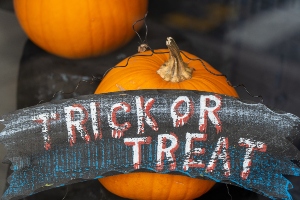 Completely contrasting in tone, Spooktacular advertises fun for all ages with festivities like a Sesame Street Halloween Parade, a trick-or-treating trail, and even a costume contest!
SeaWorld states that all guests are welcome to come dressed up, so long as it follows the regular park dress code.
Prices That Can't Be Beat
If you're still skeptical, consider the low pricing. A single-night ticket is only $114 which makes Howl-O-Scream the cheapest Orlando Halloween experience among the "big three."
On top of that, SeaWorld offers a 70% discount for those who get their tickets early. Yes, you heard that right- tickets are only $37.99 for early birds. The same discount also applies year-round for annual pass holders.
You just can't find those deals anywhere else.
After the Chaos, Relax at Rosen Centre 
After spending a full day of festivities, you're going to need some down time to relax. Let Rosen Centre be your refuge, where you can enjoy luxurious amenities such as a full, inclusive spa. Our resort understands the importance of style and comfort and doesn't compromise one for the other. The countless amenities for our guests which makes for an memorable stay.