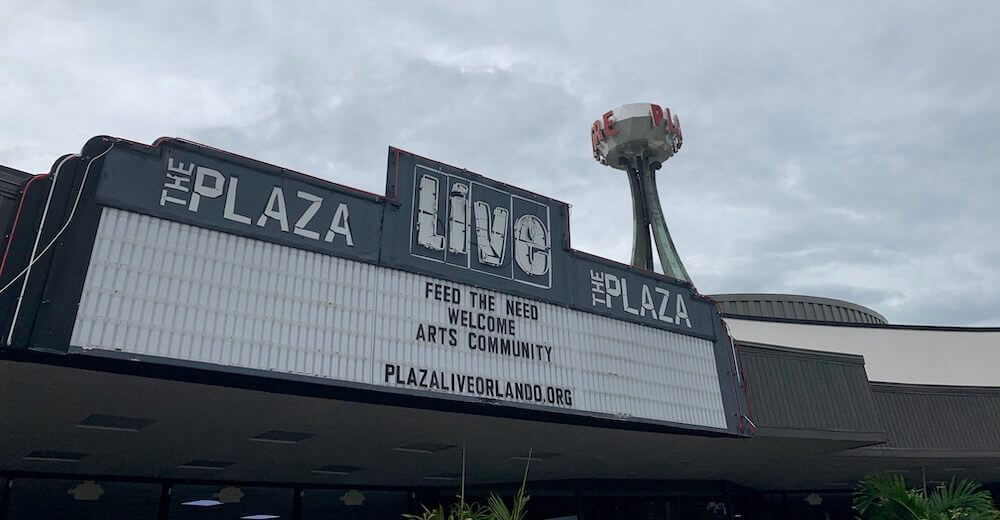 The Plaza Live Orlando is one of Central Florida's most iconic music venues. Here are the electric and energetic acts set to take the stage in April 2023.
The Plaza Live April Lineup
The Monkees Celebrated by Mickey Dolenz – Saturday, April 1, 2023, 8 p.m.
Mickey Dolenz, the last surviving member of The Monkees, will bring his band's greatest hits to The Plaza Live this April.
Expect a celebration filled with stories about his late bandmates. The drummer will perform Monkees classics like "Daydream Believer," "Last Train to Clarksville," and "I'm a Believer."
Kevin Kaarl: "Paris Texas Tour" – Thursday, April 6, 2023, 8 p.m.
Kevin Kaarl is a rising Mexican singer-songwriter.
He mixes eclectic sounds to create unforgettable songs. On his album Paris Texas, he combines folk, rock, and pop to craft 13 personal and melodic tracks. Standout tunes include "Como Me Encanta," "Por Qué No Me Comprendes?" and a unique cover of "Prenda del Alma."
Gaelic Storm – Friday, April 7, 2023, 8 p.m.
Gaelic Storm is a must-see experience for fans of traditional Celtic music.
The act found fame as the steerage band in Titanic. Since then, their albums have consistently made the Billboard world music chart. Using a guitar, mandolin, fiddle, bagpipe, accordion, and spoons, Gaelic Storm delivers raucous live jigs.
The Boulet Brothers Dragula: Titans World Tour 2023 – Saturday, April 8, 2023, 7 p.m.
Talented drag queens will bring classic monsters to life at The Boulet Brothers' Dragula: Titans. One performer will be crowned "Supermonster" at the end of the spooky and stunning event.
Molchat Doma Tour 2023 with Nuovo Testamento – Friday, April 14, 2023, 8 p.m.
Molchat Doma is an intense trio that blends new wave, synth-pop, and post-punk sounds with Russian lyrics. The underground band will join cold wave supergroup Nuovo Testamento for a hardcore night at The Plaza Live Orlando.
Leonid & Friends – Friday, April 21, 2023, 8 p.m.
Leonid & Friends is a Chicago tribute band from Russia. Their ability to capture the spirit and sound of the American rock band has attracted a large following. The group recreates Chicago's musicality with a precision that's won over fans worldwide. And they do so despite never having seen the legendary rock band perform live.
Unwind at Rosen Centre After a Night of Orlando Entertainment
If you plan to attend a concert at The Plaza Live Orlando this April, book a stay at Rosen Centre. Our hotel provides clean, comfortable, and affordable rooms in the heart of Orlando.