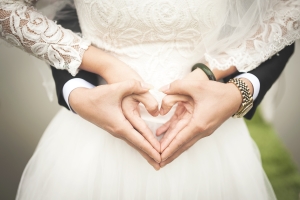 From traditional and retro to alternative and bohemian — wedding trends are always changing. They're all about finding different ways to make your special day a momentous one.
Today's new technologies give dimension to existing trends, which makes deciding what direction you want to take your wedding in even more exciting.
It doesn't matter if you prefer to play with traditional concepts or fabricate fresh ideas, there are ample ways of ensuring your special day turns out timeless. Here are our top five wedding trends for 2024.
1. Retro Wedding Trends
Retro weddings are coming into style this 2024, and if you're a fan of big and bold, you may want to hop on board.
People are playing with vintage wedding colors like warm yellows and oranges for a 60s/70s vibe and vibrant greens and pinks for a solid 80s look. Brides are bringing back lace-lined dresses, puffy sleeves, and big, regal ball gowns — hair wasn't the only thing made big in the 80s!
Whether you're looking for a means to extend your creative interests to your wedding day, or you simply just want to be on trend, you can't go wrong with a retro wedding.
2. Audio Guest Books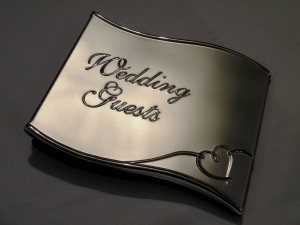 Guest books have always been a fun, personal method of remembering the ones who showed up to celebrate you on your big day, but now, they're getting 10 times more personal through audio recordings.
Audio guest books are a compilation of voice recordings from your wedding guests that typically consist of personal messages and well wishes for the happy couple. These recordings are usually taken through a specialty phone at the wedding, or through guests calling a specialty phone number from their own phones.
Like a traditional guest book, an audio guest book is given to the newlyweds as a souvenir. It can be digitally downloaded or streamed, or you can have the recordings put on a vinyl record, CD, or thumb drive.
3. Film Wedding Photography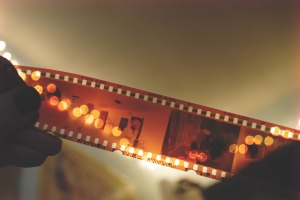 Dipping into the trend of retro-themed weddings comes couples who opt for film photography over digital. Film photography invokes a sense of nostalgia, which is something people often look to feel when recounting that special day.
The best part about film photography is its raw, unedited, and unfiltered photo quality; it captures real moments in time, including those imperfect moments on a seemingly perfect day. Film photos feel more genuine and allow couples to connect to one of their most fond memories.
Although shooting on film is a timelier process, opting to do so for your wedding lets you be different and breaks the cycle of tradition. Transport yourself back to a simpler time and reminisce about some of your happiest moments.
4. Sustainability
Taking care of our planet has never been more critical, and couples are becoming more conscious of that when it comes to planning their weddings.
Sustainability has been all the rage over the past few years, and it's starting to show in people's weddings. Opt for eco-friendly party favors, zero-waste catering, and ethically sourced materials when putting together your wedding.
Renting wedding décor is another way to reduce waste and save money. This resourcefulness even extends to wedding dresses, which is especially helpful to newlyweds wanting a second look for their reception.
Combine eco-consciousness with nostalgia when you use heirloom pieces in your wedding. Preserve traditions by using your family's rings or dresses and save a fortune at the same time.
5. Technological Integration
We're living in the age of technology, which means much of what we do relies on tech to make things easier — weddings included.
Technology and sustainability go hand in hand with the usage of digital wedding invitations and photo albums. Those who want to share their special day with everyone can live stream their wedding ceremonies, making the event accessible to those who can't attend in person.
The stress of wedding planning has become easier thanks free digital wedding planning options like online wedding registries, virtual venue tours, and wedding planning apps. Technology continues to advance, so if there are any resources available to assist in ensuring your big day is perfect, take advantage.
Have an Unforgettable Wedding at Rosen Centre
Weddings are all about celebrating love. When you choose to have your wedding at Rosen Centre, our love of dedicating ourselves to making your special day perfect comes through in all we do. That dedication guides our planning and coordination. It's in the flexibility our guests have in expressing their wedding design choices. You can even taste it in our customizable menus
The best part about choosing our hotel for your wedding is having everything in one location — including a place to stay and get ready. Our wedding packages can include a complimentary wedding suite, honeymoon guestroom accommodations, and discounted room rates for guests
Make Rosen Centre your wedding day destination and see your dreams of a happy ever after come true.