Did you know that the first winery in the U.S. was in Florida?
Spaniards looking for a taste of home found wild grapes in St. Augustine, so they picked and fermented them. This was in the 1500s, long before Napa Valley put American vino on the map. Today, there are great wineries throughout the state, including many in and around Orlando.
In honor of Florida's long history of winemaking, we've rounded up six of the best wineries near Orlando (within 90 minutes). So wine not try one of these spots on your next vacation?
All About Florida Wine
When you think of vineyards, Florida's probably not the first place you think of. There's a reason for that.
The grape varieties we usually use in wines, like chardonnay and pinot, thrive in scrublands with mild weather. That's why places like California, Italy, and Argentina make so much wine. These grapes can't take the Florida heat.
Luckily, we've got muscadine grapes.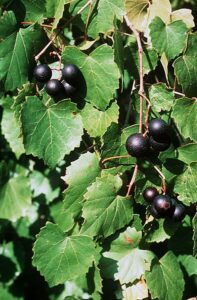 Muscadines are native to the southeastern U.S. and have thicker skin than other grape varieties. This skin protects grapes from pests and our hot, humid summers. Muscadine wines are medium bodied with an intense, fruity flavor.
They also tend to be sweet. Thick-skinned grapes need extra sugar to ferment.
Fruit wines are also popular throughout Florida. Instead of grapes, they're made from fruits that thrive here, like blueberries, strawberries, and oranges. Depending on the fruit used and how long it ferments, these wines can be sweet or dry, tangy, or mellow.
Wineries near Orlando
Now that you know more about Florida wine, it's time to go tasting! Check out these great wineries near Orlando.
1.      The Winery at Lake Seneca Farms
Lake Seneca Farms is a family-owned, pesticide-free farm in the hills of Eustis, Florida, northwest of Orlando.
Lake Seneca Farms makes most of its wines from fruit grown on-site, including muscadine grapes, blueberries, cherries, and even pumpkins. You can take a self-guided tour of the farm or make a tasting room reservation for up to 10 guests. While visiting the farm, look for wildlife like peacocks, sandhill cranes, gopher tortoises, and songbirds.
2.      Oak Haven Farms & Winery
When you arrive at Oak Haven Farms in Sorrento, you will be greeted by the business's namesake: a stately oak tree draped in soft Spanish moss.
Oak Haven opened as a mom-and-pop strawberry farm in 1996. In 2010, the owners planted grapes and began producing muscadine and strawberry wines. They also make blueberry wine from fruit grown by other local farmers. Families are welcome at Oak Haven Farms. There's a playground where the kids can run around as you take in the beauty of the vineyards.
Operating hours vary between seasons, so call ahead before going up to Sorrento.
3.      Island Grove Wine Company at Formosa Gardens
Island Grove Farms runs an eco-friendly winery in Kissimmee's Formosa Gardens neighborhood. It specializes in blueberry wines made from fruit grown at Island Grove properties around the state. There are also homemade mango, peach, and cranberry wines.
Island Grove also serves imported wines and local craft beers.
No matter what's in your glass, there's plenty to see and do between sips. You can enjoy brunch at a farm-to-table bistro. Afterward, take a walk around the 8-acre botanical garden for a glimpse at where your food came from. Island Grove also frequently hosts events like pop-up markets and yoga.
4.      Quantum Leap Winery
Muscadine and fruit wines make for an authentically Floridian experience. But sometimes you just crave a classic red blend.
At Quantum Leap Winery, you can enjoy more traditional wines while still supporting a local business. This sustainable winery, just north of downtown Orlando, imports wine in bulk and blends and packages it in-house. This practice allows them to serve vino from around the world while keeping their carbon footprint low. Proceeds from many of the wines support local nonprofits like the Pet Alliance of Greater Orlando.
Free tours are available during Quantum Leap's operating hours.
5.      Brix & Mortar Urban Winery
Like Quantum Leap, Brix & Mortar makes its wines with imported grapes.
Brix & Mortar produces over a dozen wines, with something for every taste. If you can't decide what to get, order a flight. The winery also serves charcuterie boards. And if, like a chardonnay grapevine, you're not a fan of hot weather, cool down with a wine slushie.
Brix & Mortar has two wineries near Orlando, in Sanford and Avalon Park.
6.      Lakeridge Winery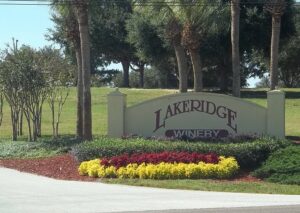 You'll find Lakeridge Winery on a beautiful 127-acre estate in Clermont.
Over half of this land is dedicated to grape growing. Lakeridge uses these grapes for its signature line of muscadine wines. They also make chardonnays and cabernets using imported grapes. Since opening in 1989, this Florida winery has won over 1,500 awards.
Lakeridge offers free winery tours every day between 10 a.m. and 4 p.m.
These tours last 45 minutes to an hour and include a free wine tasting. Guests under 21 are welcome and can sample muscadine grape juice. If you visit on a weekday, you can bring a picnic lunch.
While outside food isn't allowed on Saturdays or Sundays, you won't go hungry. On weekends, the winery hosts food trucks and live entertainment.
Rosen Centre: A Wine Lover's Paradise
After exploring these wineries near Orlando, return to your serene guestroom at Rosen Centre. Our International Drive hotel is close to major highways, making it easy to get to Orlando's local vineyards.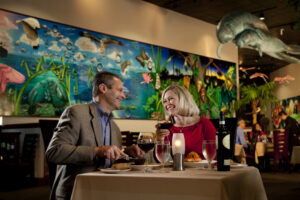 Thanks to our on-site dining options, you can also go wine tasting without leaving the hotel. Sip smooth sake served at Banshoo Sushi. Enjoy a frozé cocktail at Harry's Poolside Bar & Grill. Or go traditional with a pinot at Sam and Bubbe's Lobby Bar and Lounge.
You can even enjoy a glass of wine with many of our luxurious spa packages.