Come Hungry. Leave Thankful.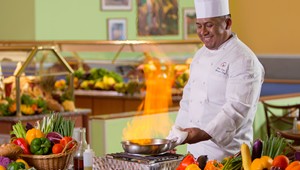 Thank you to everyone who participated in our Thanksgiving Day buffet at the Rosen Centre. We are grateful to those who shared their holiday with us, and we hope to see you again next year. Please mark your calendars for Thanksgiving 2017 and check back here throughout the year for updates on next year's feast.
To stay updated on special offers at Rosen Centre please fill out the form below:
A desktop or laptop Computer is required to view content on this page!