Easter is a day to spend with loved ones. If you are looking for Easter events in Orlando, here is a list of things to do on the holiday.
1. 2nd Annual Bunny Hop 5K
The Bunny Hop 5K and Kids Fun Run takes place on April 17, 2022, at Gemini Springs Park.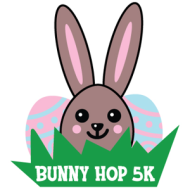 Starting at 8 a.m. will be the regular race and the kids' fun run starts at 8:45 a.m. Participants who are not running are welcome to enjoy other activities such as face painting, meeting the Easter Bunny, an Easter egg hunt, breakfast, and more.
Those participating in the race will receive fun stuff like a t-shirt, a bag full of goodies, and a medal for finishing the race. The entry fee for the 5K race ranges from $30 to $45 depending on how early you buy the ticket and $15 to $25 for the Kids Fun Run.
2. Rosen Centre's Easter Brunch
Get ready for a feast full of colors, flavors, and scents that will have your senses spiraling. Rosen Centre invites you and your family for its special Easter brunch.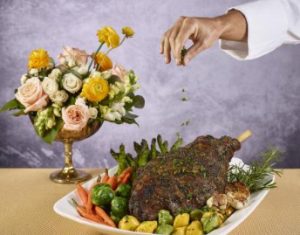 This year, start your Easter brunch experience with salads, fresh seasonal fruits, local and international cheeses. There's also the incredible seafood station, antipasto display, and unique soups like the Asian vegetable, shrimp, and noodle soup. You'll also have a great choice of entrees pasta, roast leg of lamb, honey-soy glazed salmon, and chicken osso buco.
Go fancy with the sous vide short ribs with wild mushrooms and pearl onions with a side of white truffle scented scallop potatoes. The Easter brunch buffet also features limited menus from its popular restaurants, including Banshoo (sushi) and 98Forty (tapas).
The 2022 Easter brunch buffet, which runs from 11 a.m. to 3 p.m., has an omelet and waffle station as well as a massive, decadent dessert bar. Reservations are strongly recommended since spots fill up fast.
3. Easter Weekend Celebration at The Charles Hosmer Morse Museum of American Art
Located in Winter Park, The Charles Hosmer Morse Museum of American Art will have free admission from April 15 to April 17, 2022, making this a fun and inexpensive idea to add to your Easter events.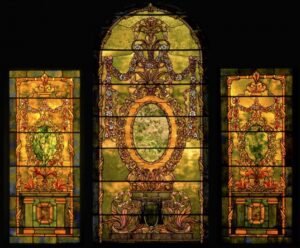 Live music will play from 5 p.m. to 8 p.m. Friday, April 15. For Easter weekend, the time of the event differs. Friday, April 15, 2022, the museum opens at 9:30 a.m. and closes at 8 p.m. On Saturday, April 16, 2022, the museum opens at 9:30 a.m. and closes at 4 p.m. On Easter Sunday, April 17, 2022, the hours of operations are from 1 p.m. to 4 p.m.
Guests can expect to see the collections of works by Louis Comfort Tiffany including his art, jewelry, pottery, and the interior of his chapel from the 1893 World's Columbian Expositions in Chicago. Other collections to see are American decorative art from the mid-19th century to the early 20th century and European collections of glass and ceramics.
4. Easter Events at Walt Disney World
Walt Disney World always does a spectacular job celebrating holidays and Easter is no different.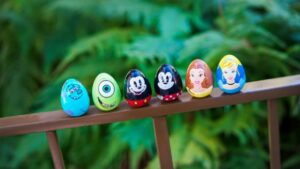 Expect meet and greets from the Easter Bunny and Mrs. Easter Bunny in Magic Kingdom. EPCOT usually hosts great Easter events, such as an Easter egg scavenger hunt and Disney Characters are dressed up in Easter attire. Also, during this time, EPCOT's International Flower and Garden Festival will be going on, so head over to enjoy the beautiful topiary displays, gardens, food, and music.
Hop Over to Rosen Centre
After a day of Easter events, wind down to a luxurious stay at Rosen Centre hotel.
At the Rosen Centre hotel, we have deluxe accommodations and family-fun amenities such as a massive swimming pool and dining options. Rest assured knowing we are dedicated to the highest standards of cleanliness and safety for the well-being of our guests and associates.
Read all the details on Rosen's Total Commitment page.