Caretaker. Confidant. Cheerleader. Moms play many roles in our lives.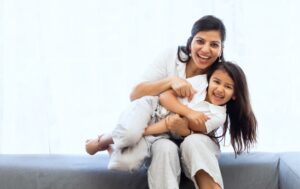 With all that she's done for you, finding the right Mother's Day gift or experience can be daunting. Luckily, Orlando is full of one-of-a-kind attractions she'll love — especially if you're exploring by her side. Here are seven ways to plan a Mother's Day outing that you and she will always cherish.
1.      Take Mom to Leu Gardens for Free
She's helped you blossom into the person you are today, so it's only natural to celebrate Mom with a trip to Orlando's Leu Gardens.
The 50-acre botanical garden is split into 13 scenic sections, including a rose garden, vegetable garden, and palm tree orchard. Thanks to Central Florida's mild climate, these sections are home to all types of tropical and temperate plants. As you stroll around, enjoy the sweet scent of jacarandas, vibrant colors of poincianas, and shade of magnolia and oak trees.
Moms get into the gardens for free on May 14. You can use the money you save to buy her a unique Mother's Day present at the on-site gift shop.
2.      See a Show Together
Set the stage for a marvelous Mother's Day with an outing to one of Orlando's world-class theaters or concert venues.
Among the many great shows taking place on May 14, 2023, are:
My Fair Lady at the Dr. Phillips Center
As part of its Broadway in Orlando series, the Dr. Phillips Center for the Performing Arts will host a production of My Fair Lady this May.
The classic musical tells the story of a working-class flower seller and the professor who works to socialize her into high society. On Mother's Day, the downtown Orlando venue will have 1 p.m. and 6:30 p.m. showtimes. Tickets will go on sale soon.
The Orchestra Starring Former Members of ELO at EPCOT
As part of EPCOT's Garden Rocks Concert Series, The Orchestra starring former members of ELO will play hits like "Evil Woman," "All Over the World," and "Strange Magic" during three shows. The concerts take place at 5:30, 6:45, and 8 p.m. and are included with park admission.
While at Walt Disney World, you and Mom can enjoy the flowers, food, and fun of the EPCOT International Flower & Garden Festival.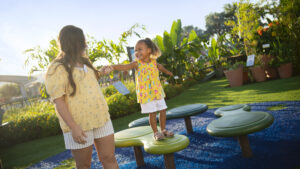 SAK Comedy Lab's Annual Mother's Day Show
SAK Comedy Lab will deliver lots of laughs during their annual Mother's Day improv shows.
SAK Comedy became an Orlando mainstay in the 1980s when they entertained Walt Disney World guests with their hilarious, interactive shows. Since moving into a downtown theater of its own, SAK Comedy Lab has helped launch the careers of TV personality Wayne Brady and SNL writer Paula Pell.
Something Rotten at the Garden Theatre
Winter Garden's historic Garden Theatre will have a matinee performance of Something Rotten. The Tony-winning musical follows two brothers trying to become famous playwrights in 16th-century England. In an attempt to break free from Shakespeare's shadow, they put on a zany play about omelets.
The egg-squisite show begins at 2 p.m. Tickets start at $30.
3.      Raise a Glass to Your Mother's Love
May in Orlando means steadily climbing temperatures. This Mother's Day, beat the Florida heat by enjoying Mom's favorite drink while chatting with her about anything and everything.
All around Orlando, you will find fab bars and cafés with crowd-pleasing and creative beverages. Whether you and Mom catch up over cocktails, mocktails, tea, or a glass of local wine, the City Beautiful has a spot you'll both love.
4.      Get Creative This Mother's Day
Orlando is home to amazing studios and museums guaranteed to make art-loving moms smile. Here are four places where you and your mother can make your mark.
Painting with a Twist
Painting with a Twist offers beginner-friendly painting classes at studios across the country, including one on Conroy Windermere Road near Universal Orlando. On Sundays, this location typically hosts lessons at 2:30, 4, and 6 p.m., each with a different image. As you and Mom create your masterpieces, you can each enjoy a glass of wine from the on-site bar.
Painting with a Twist will publish its May schedule to its online events calendar on or before April 15.
Classes start at $37 per guest.
Crayola Experience
At the Crayola Experience in the Florida Mall, mothers and their children can have a blast making colorful creations together.
The Orlando attraction features over 20 creative activities, from digital art to fashion design, plus an indoor playground and fun shows. Crayola Experience is also the perfect place for young kids to create their own Mother's Day gifts. They can sculpt Mom's favorite animal at the Model Magic station or create a crayon with a custom message.
Admission to the Crayola Experience starts at $25.99. However, on previous Mother's Days, the attraction has offered free admission to moms.
Free Family Funday at the Mennello Museum
On the second Sunday of every month, the Mennello Museum of American Art hosts a Free Family Funday. Each Funday features a different all-ages craft, plus docent-led tours. And, as the name implies, the Orlando folk art museum waives its usual admission fee.
In 2023, the May Family Funday happens to fall on Mother's Day.
On May 14, families can make magical artwork using vibrant watercolors. Then, explore the Mennello's visiting Impressionism exhibit, vast sculpture garden, and permanent collection of paintings by folk artist Chuck Cunningham.
Abstract Orlando
Get a head start on Mother's Day with a trip to Abstract Orlando on International Drive. This offbeat painting studio is closed on Sundays. But on Saturday, it offers afternoon and evening abstract art classes. An instructor will guide artists of all ages through pouring acrylic paint on a canvas, cutting board, or coaster set. Make the piece your own with add-on adornments like glitter, gold leafing, or seashells.
It takes about a week for your creation to dry, after which you can pick it up or have Abstract ship it to your house.
5.      Hit the Trail on Bikes
With its regal oak trees draped in Spanish moss, scenic lakes, and glistening springs, it's no wonder that Orlando is known as the "City Beautiful."
You and Mom can experience the city's beauty for yourselves with a trip down one of Orlando's bike trails. First, schedule a rental with a local bike shop. Many of the area's businesses, like West Orange Trail Bikes & Blades, Regino, and Orlando Bicycle, deliver to area hotels. Then, read up on local bike paths, both in the city and in suburbs like Winter Garden.
Finally, fasten your helmet and get ready to embark on your Mother's Day journey.
6.      Spring for a Family Spa Day
Thank your mom for all she's done by surprising her with a lavish spa day.
The Spa at Rosen Centre, on Orlando's International Drive, offers a range of spa services in a serene setting. Unwind together while getting mani-pedis or pamper your mother with a massage customized to meet her needs. Massage add-ons like Himalayan salt stones and scalp massages will make for a perfectly relaxing day.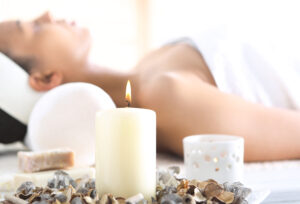 Or spoil Mom with one of our spa specials.
All month, she can enjoy our "May is for Mom" spa package, including a Himalayan salt stone massage, balancing facial, stunning manicure, and tasty treats. Between May 12 – 14, the spa will offer the "Mother-Daughter Hideaway" package. Moms and daughters can enjoy a relaxing aromatherapy massage, balancing facial, and spread of tea and Moroccan sweets.
As spa guests, you and Mom can also enjoy Rosen Centre's on-site pool, relaxation room, steam room, and gym.
7.      Say "I Love You" with Mother's Day Brunch
As you and Mom explore Orlando, you're bound to work up an appetite.
When the time comes to eat, treat Mom to a decadent brunch buffet at Rosen Centre. Our Orlando hotel will take care of the cooking and cleaning — all that's left to do is enjoy each other's company. Last year's spread featured everything from hand-rolled sushi to flavorful tacos, plus mom-approved indulgent desserts.
Reservations are recommended for this popular event and can be made on OpenTable or by calling (407) 996-3969.